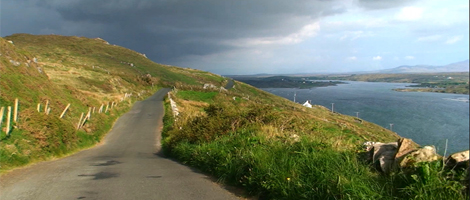 There's nothing to compare with international travel! But international travel has never been more difficult or expensive. Airfares are continuing to rise while at the same time, airlines discover new ways to charge customers for even the most basic services. Additionally, the dollar is falling against other world currencies and the hassle of going through long security lines at airports is a growing problem. It's not surprising that many travelers are cutting back on their international travel.

Fortunately, our unique Virtual Travel DVDs can let you instantly experience Rome, Venice, Capri, the Amalfi Coast, Pompeii, London, Kent, the Cotswolds, Galway, Edinburgh, or even Cairo. And there are no bags to pack, no standing in long lines, no long flights, or other hassles. Just place one of our Virtual Travel DVDs in your DVD player and instantly you are walking in Rome along the famous Via Veneto, or taking a stroll on the Isle of Capri.
Click here to see our complete DVD Catalog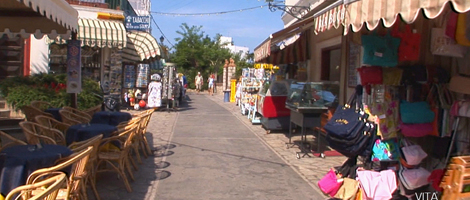 Our Virtual Travel DVDs provide a truly unique and enjoyable travel experience unlike any other "travel video" currently on the market. Unlike traditional travel videos and DVDs, our Virtual Travel DVDs have no host telling you where to eat or stay or how to pack; instead these DVDs provide you with a unique "on the ground" experience. Filmed with professional camera stabilization equipment, our Virtual Travel DVDs give the viewer the sense of "being there" by actually walking in and through these beautiful and historic settings. You'll walk up stairs, cross over bridges, through narrow alleyways, pass locals and hear snippets of conversation, and take in the natural sounds and beauty just as if you were there in person. What a fascinating experience!
Click here to see our complete DVD Catalog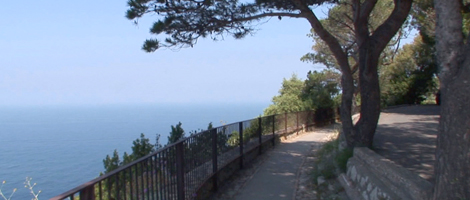 Our DVD catalog of historic and beautiful locales to visit is large and growing because we never stop filming new Virtual Walks in famous locations all over the world. In addition to the 17 Virtual Travel DVDs we currently have for sale, we have also filmed virtual walks, jogs, and bike rides in Egypt; in ancient Pompeii; in medieval Viterbo; in Rome; in Edinburgh, Scotland; in Galway and Limerick, Ireland; in Kent, Canterbury, Salisbury, and London, England; in Murano, Italy; and additional US locations in Hawaii, Coldwater Canyon in Hollywood, Florida, and Maine.
It's a big, exciting, beautiful world just waiting to be experienced and our Virtual Travel DVDs can take you there!
Click here to see our complete DVD Catalog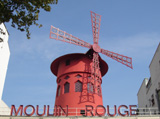 Our Virtual Travel DVDs can be used by everyone, world-travelers and those who have never traveled, young and old, healthy or mobility-challenged. Here's a recent email from one of our customers:"
"THANK YOU AND YOUR FAMILY FOR MAKING THESE VIDEOS. I HAVE BEEN ABLE TO TAKE MY ELDERLY GRANDMOTHER ON VIRTUAL WALKS TO DISTANT LANDS THAT SHE WOULD NEVER HAVE BEEN ABLE TO GO BUT HAS ALWAYS DREAMED OF. THE QUIET MOMENTS OF DISCOVERY THAT SHE AND I HAVE SHARED DURING OUR EXPLORATION OF NEW LANDS IS A WONDERFUL GIFT. SHE LOOKS LIKE A CHILD WITH A BRIGHT WORLD AHEAD OF HER. I'M HONORED I CAN HELP FULFILL A DREAM OF HERS. I THANK YOU AND YOUR FAMILY FOR HELPING TO MAKE IT POSSIBLE. NEWEST EAGER FAN, KIMBERLY W."
Our Virtual Walk DVDs allow you to experience Paris, Cairo, Rome, Venice, the Amalfi Coast, London, and quaint English Villages without the bother of packing bags or long transatlantic flights. Just place one of our DVDs in your player and instantly you are "walking" beside the Pyramids, or along the famous Via Veneto in Rome, or beside the Grand Canal in Venice, or in a quiet park in London. This is a totally different type of travel video - there is no narrator telling you which museum to visit, just the natural sounds of the locale recorded in DolbyTM stereo. The television camera is constantly transporting the viewer forward, through historic piazzas, past ancient buildings, and into another world - a beautiful world just waiting to be experienced!
We have Virtual Walk DVDs filmed on the ancient and historic Appian Way outside of Rome... or in Pompeii.... or on the colorful Italian island of Burano.... or beside a narrowboat path in London's Little Venice... or through the English Countryside in Kent.... or in Amalfi's village of Ravello, summer retreat of the rich and famous. These Virtual Walk DVDs are the perfect way to sample Europe or Egypt before your first trip or, to re-live a previous one! But please note: These are NOT ordinary travel videos! You will experience these historic locales in a unique way, a way unlike any other available on a travel DVD.